Early Access

Organize your

Twitter Bookmarks
🚀 Power up your Twitter Bookmark's

🔖 Organize your tweets by tagging them with labels.
🧵 Convert threads into articles.

First @Neuralink product will enable someone with paralysis to use a smartphone with their mind faster than someone using thumbs
Later versions will be able to shunt signals from Neuralinks in brain to Neuralinks in body motor/sensory neuron clusters, thus enabling, for example, paraplegics to walk again
The device is implanted flush with skull & charges wirelessly, so you look & feel totally normal
Tag tweets and threads with
Emojis
Use Chrome Extension to
Bookmark directly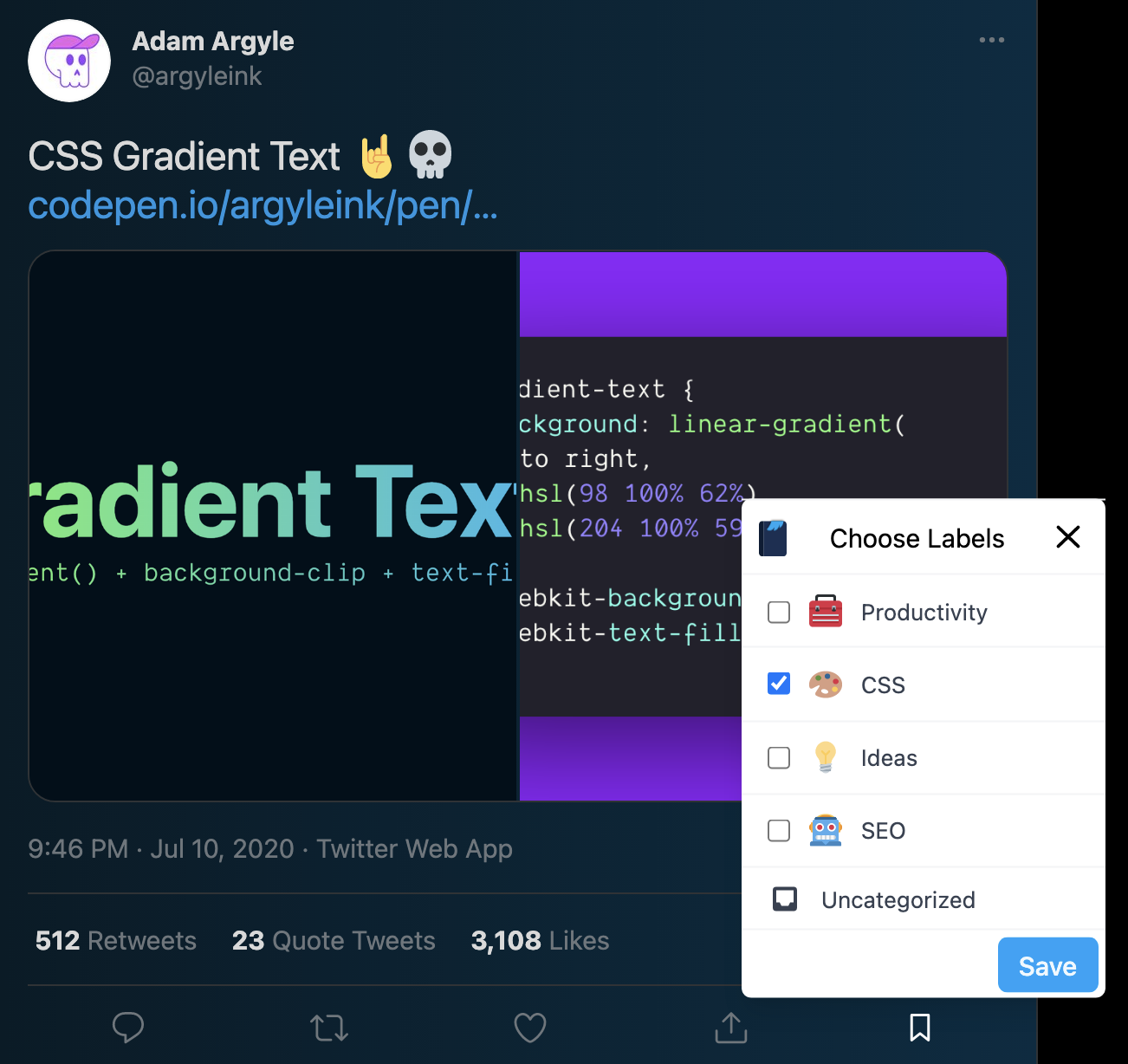 Upgrade Account
Upgrade your account to get more powerful features
What's included
Unlimited Labels

Unlimited Bookmarks

Chrome Extension to Bookmark

Dark Mode
Pay once, own it forever
Billed Yearly
it costs less than a cup of  
  for a month.